..a brief history
The Saturation Level Recording Studio started operating in 1988 as a small home demo studio in the lower blue mountains west of Sydney. Using a Fostex 1/4" 8ch multi-track and desk the studio produced demos for local bands throughout the late '80's and early '90's.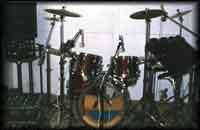 Saturation Level 1 drum room (1988)
In 1994 the studio went digital by upgrading to an Adat/BRC recorder and a Mackie 8-bus console. The studio also moved to a bigger location. In 1996 a second Adat was added and a small PC for sampling.
Saturation Level 2 Control Room (1996)
In 1997 the studio moved once again to bigger premises at the foot of the blue mountains. The PC was upgraded for audio recording, more effective samlping and third party plug-in fx.
Saturation Level 3 Control Room (1998)
In 2000 the studio shifted north to the Hawkesbury region with a larger building incorporating separate drum and vocal rooms.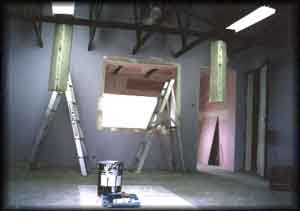 Saturation Level 4 (under construction 2000)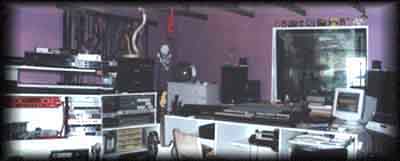 Saturation Level 4 Control Room (2001)